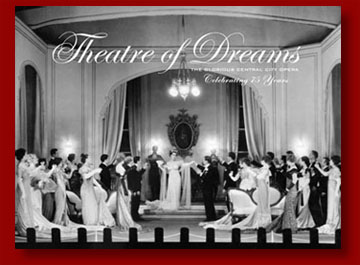 PROJECT
High-end, large-format coffee table hardcover book to celebrate the 75th Anniversary of the Opera Festival.
Research, writing, photography, illustration, editing, indexing, design, and manufacturing.

TITLE
Theatre of Dreams: The Glorious Central City Opera, Celebrating 75 Years

ISBN 978-0-9788306-0-1

DIMENSIONS 14 inches horizontal x 10.25 inches vertical
Theatre of Dreams, © 2007 Central City Opera House Assn.